Youth First Academy
Building Youth Capacites
Funded by DUF - Danish Youth Council and implemented by REBILD UNGDOMSSKOLE and AFCD Foundation in Morocco
Get in Touch
Youth First Academy is a community project that aims to develop and build youth capabilities Through training, counseling, and assistance to achieve their goals and professional aspirations.
أكاديمية الشباب أولا هو مشروع مجتمعي يهدف الى طوير و بناء قدرات الشباب من خلال التكوين و التدريب و الارشاد و مساعدتهم لتحقيق اهدافهم و تطلعاتهم المهنية.
Alumni Club
Youth First Academy
Discover the program
The aim of the Partnership Project is to develop and build youth capacities in the outskirts of Ait Ourir by engaging young males and females aged 15-25 in a series of workshops to help them obtain the skills needed to be active in civil society by making concrete community projects. Youth who are already involved in civil society are trained to be mentors and to complete the selected workshops. As a result of the 'Youth First' program, we expect that young people in the villages surrounding Ait Ourir will be more committed to civic engagement and will use their skills to solve community problems. The project will engage 5 Moroccan local associations and will set a visible impression on the youth in the area.
Project locality: Ait Ourir, Morocco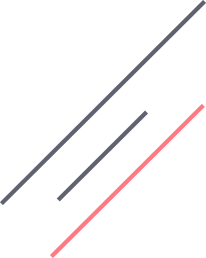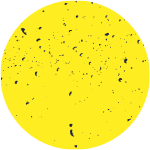 Youth first 2019
Youth First : Success Stories
Our Success Stories: A bunch of local youth were able to positively impact themselves, people around them and their communities.
Education for everyone
Youth first in numbers
Youth first has had a great impact not only on the community of Ait Ourir but also outside. We have been reached out by youth from all over Morocco.
Alumni have gained enough experience to impact themselves
Local associations have been involved in this program based on a participatory approach
Successeful workshops and fruitful trainings have been done in the Youth first V1
Events
Our Upcoming Events
We will bring expertise and skills to areas that need them the most. Entrepreneurial skills, project management, leadership, creativity and problem solving are skills we will provide our youth with.
March 6, 2019
Dar chabab Rahal ben Ahmed - Ait Ourir
March 5, 2019
Dar chabab Rahal ben Ahmed - Ait Ourir
March 4, 2019
Dar chabab Rahal ben Ahmed - Ait Ourir
Trine Buus-Pedersen
Hi! My name is Trine. I work as Deputy Head at Rebild Youth School and I manage our international group R:UD. Rebild Youth School is a part of the danish organization Ungdomsringen with whom we collaborate with the Danish Youth Council (DUF), who is financing our activities in Morocco and the Youth First project. The purpose of R:UD is to create new communities across national borders, thus contributing to empowering young people to participate in community life – both locally and globally. With R:UD we want to be global trendsetters and make the world mentally smaller by creating visibility as well as insight into the world around us.
Alireza Amini
Hello. My name is Ali, i am a student and i have been a apart of this project from the beginning. In my younger years i participated in alot of activities that gave me a chance to have my voice heard, be an active citizen and to be able to have a say in topics related to my youth life (school council, youth council etc.) therefore i think it totally makes sense to help giving other youth the same oppourtunities that i had and that is the reason why i joined this project and why im still a part of it.
Kathrine Frey
My name is Kathrine and I'm a member of R:UD. On daily basis I'm studying veterinary medicine in Copenhagen. I grew up in Rebild and the local community has always meant a lot to me because fellowship is the strongest player. Being a part of the project in Maroc I hope to inspire the youth to participate and develop a great society.
Emilie Lumbye
Hej, I am Emilie from R:UD in Denmark. I am a positive and smiling girl at 18. In my sparetime I like to take my dog for walks, spent time with friends and during volunteer work. Watercoloring and cooking are also thinks I like to do. I am currently on my last year in the danish Gymnasium. Two years ago I signed up for the Youth First program because I am interested in foreign cultures and wanted to help manifesting more activities for the moroccan youth.
Marie Louise Thømming Toft
Hi! My name is Marie Louise and I'm 18 years old. I am currently studying at a danish gymnasium on my second year. Outside from school, I like to spend time with family and friends. I also like photography and filmmaking, and I love watching tons of movies! I joined our team because I thought the project sounded very interesting and I wanted to contribute. I love doing projects, challenge myself and learn something new!
Sasia Donskov
My name is Sasia and I am 21 years old. Currently I am working as a helper for elderly people, taking care of them and helping with their health and social care. My plan is to start education in February, where I will study to become a nurse. In my spare time I am very active in volunteer work, projects and I also work out a lot. I have been a member of R:UD since the very first start in 2016. Back then we had to evolve a project of our own, decide what we wanted to do and find a partner who wanted to collaborate with us. That was a very interesting process and we are lucky to have such a good and active partner as AFCD. This process also made me feel like this project is my project, not mine alone of cause, but this project is very important to me, since I have been a part of building it from scratch. I my own life I use a lot of time doing volunteer work and projects and it gives me so much joy, experience, friends and so much more. I want to use my own experiences to give that on to others, to help them become active members of their local communities and show them how much fun it can be. So far with the Youth First project we have accomplished a lot, and I am sure we will engage more young people throughout the project.